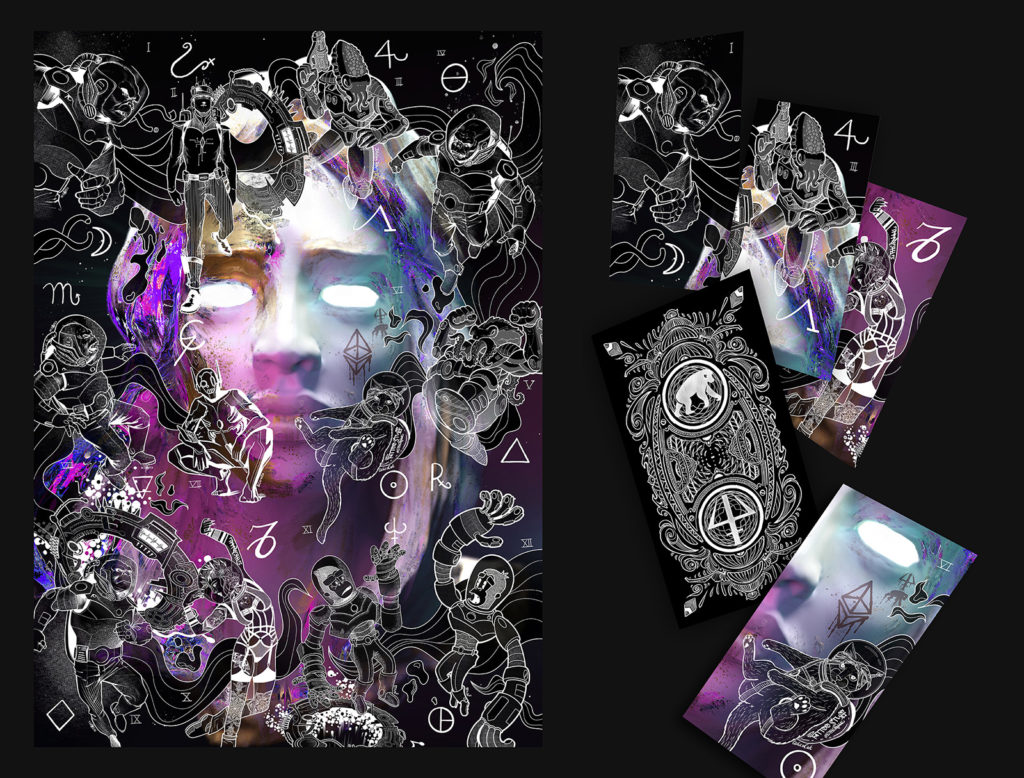 When space-time breaks, traveling becomes an alternate reality where even physics forgot its own rules. Bodies oscillate between their true form and those bestowed by a neighbouring universe: The collisions and fusions of worlds are now occurring… BlackPool's apes have found their way into the Ethernaal world.
---
The ETHCC – Comics Cards NFT is the result of the collaboration between artists from BlackPool and Ethernaal to celebrate the historical importance of this incredible event. The 5 copies are to be won by the 5 bright minds able to solve the puzzle we left at the ETHCC Paris in July 2022. As a testament to our admiration towards perseverance and critical thinking, those who possess one of these NFTs are welcome to join us for our BrunchPool ink on Friday 22nd of July at "L'Atelier", a barge at Quai Henry IV, Paris. Come at 11 am and come hungry!
---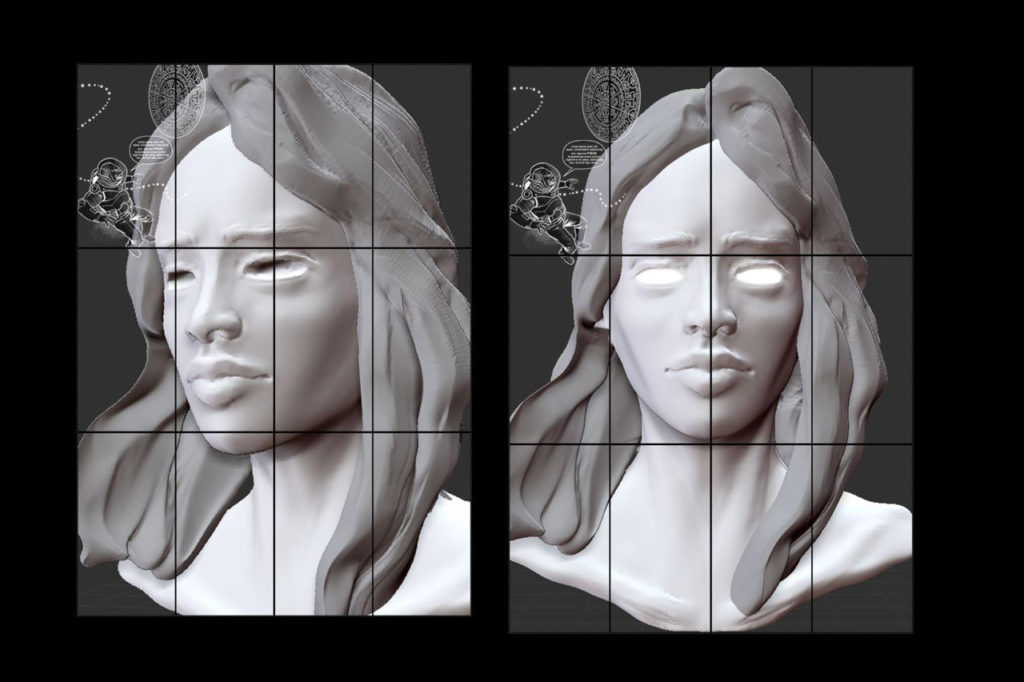 The beginning of everything, the sculpt of the background portrait by Arke and a first drawing by oct0pus.
---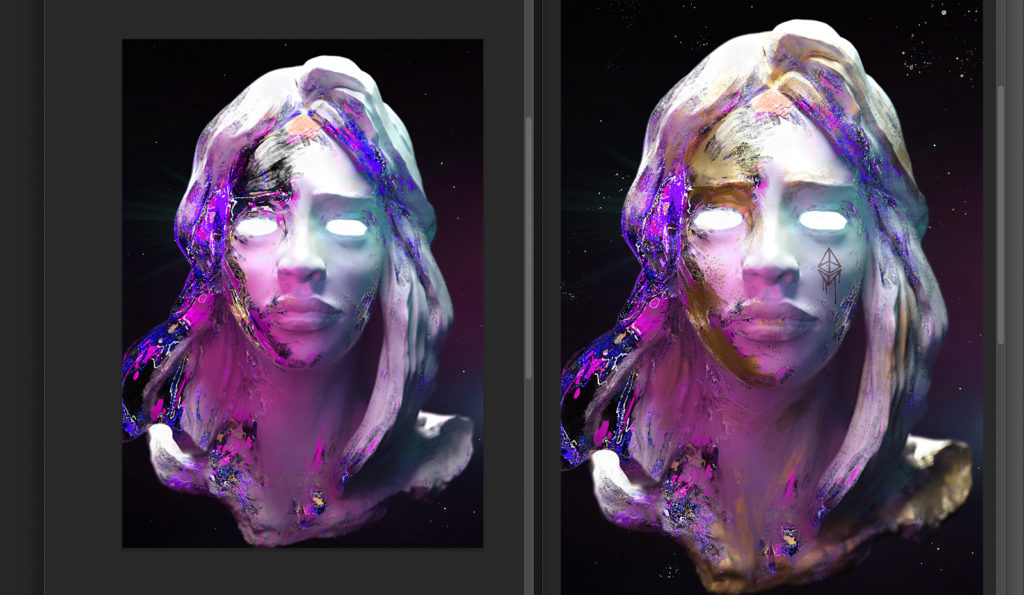 Adding the lights & rendering of the background portrait and creating the liquid psychedelik & gold painting.
---
BlackPool & Ethernaal artists drawings
Arke : Background illustration, global composition, drawings of the keys

oct0pus : Co-creation, 4 artworks & back of the cards drawing

2 artworks from Didier.RA, BGervilla, Calicocat & BXST23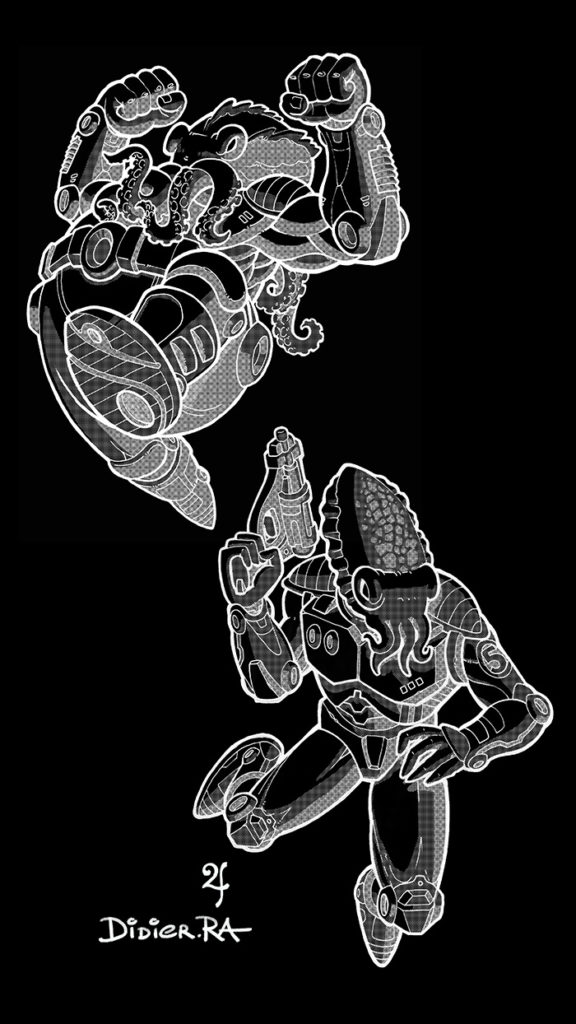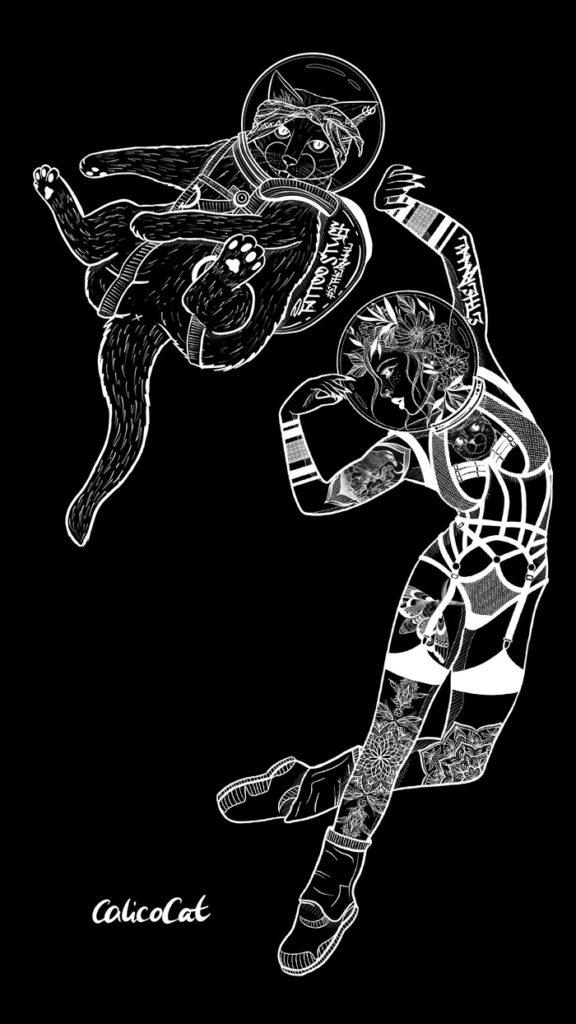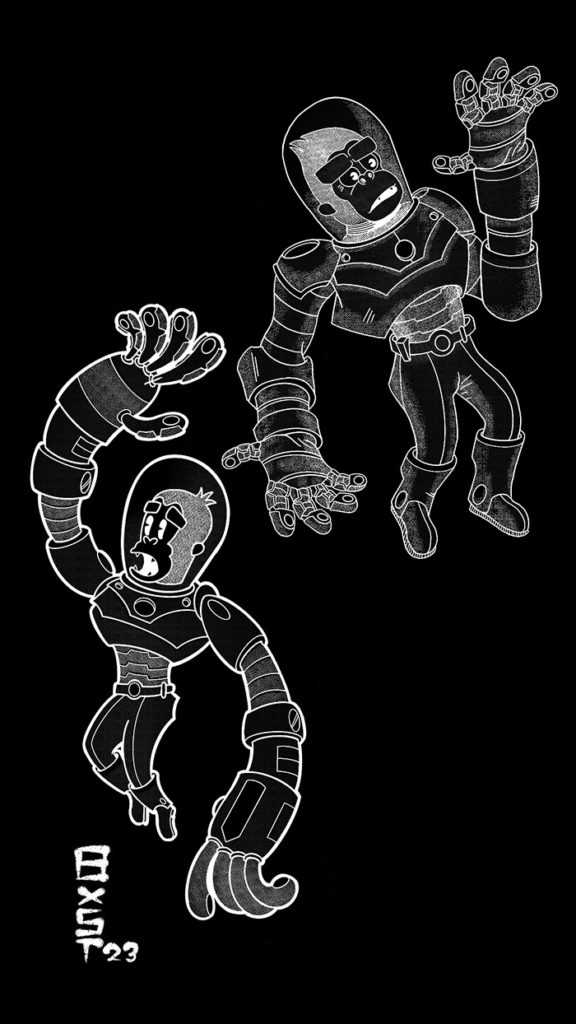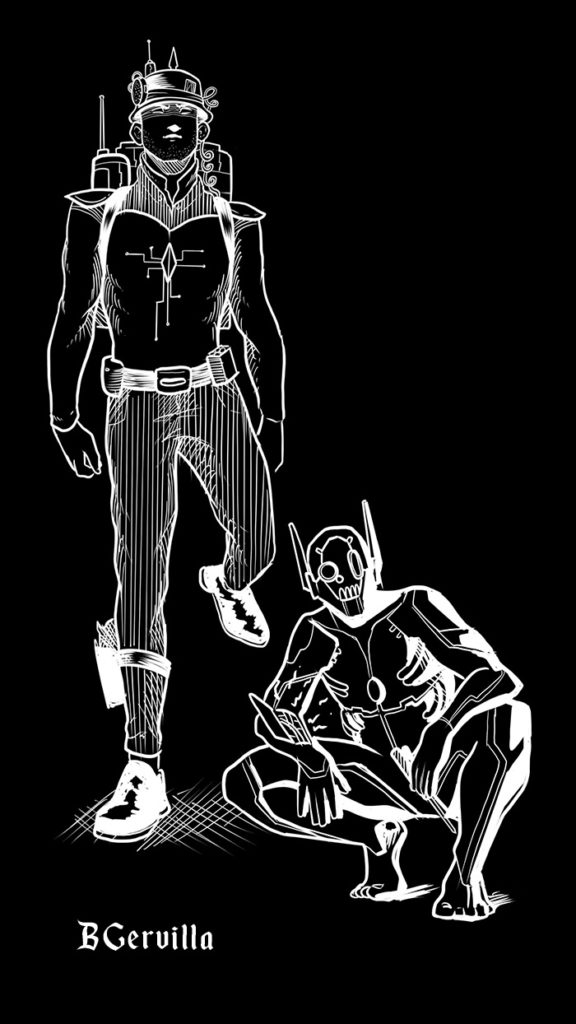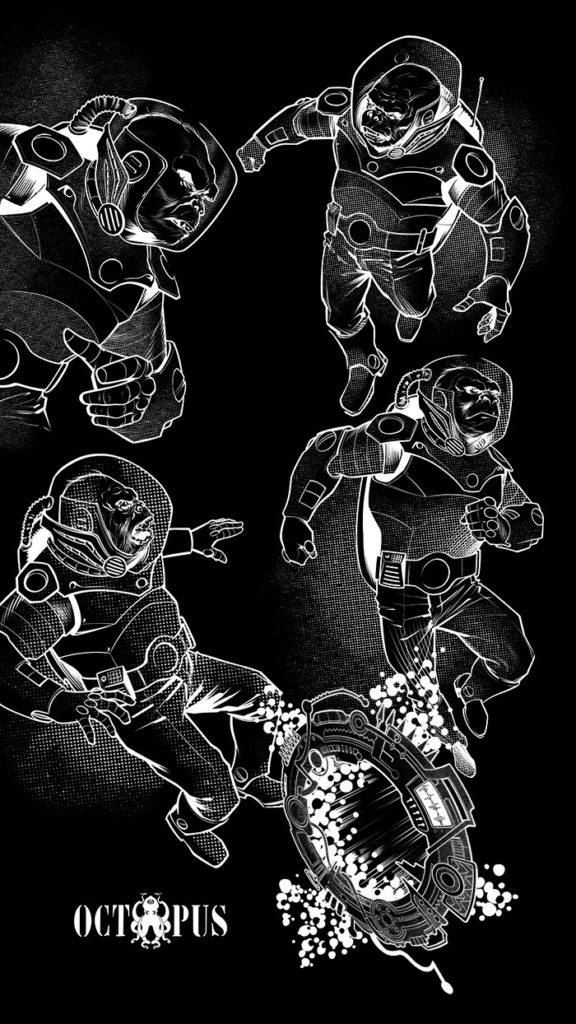 ---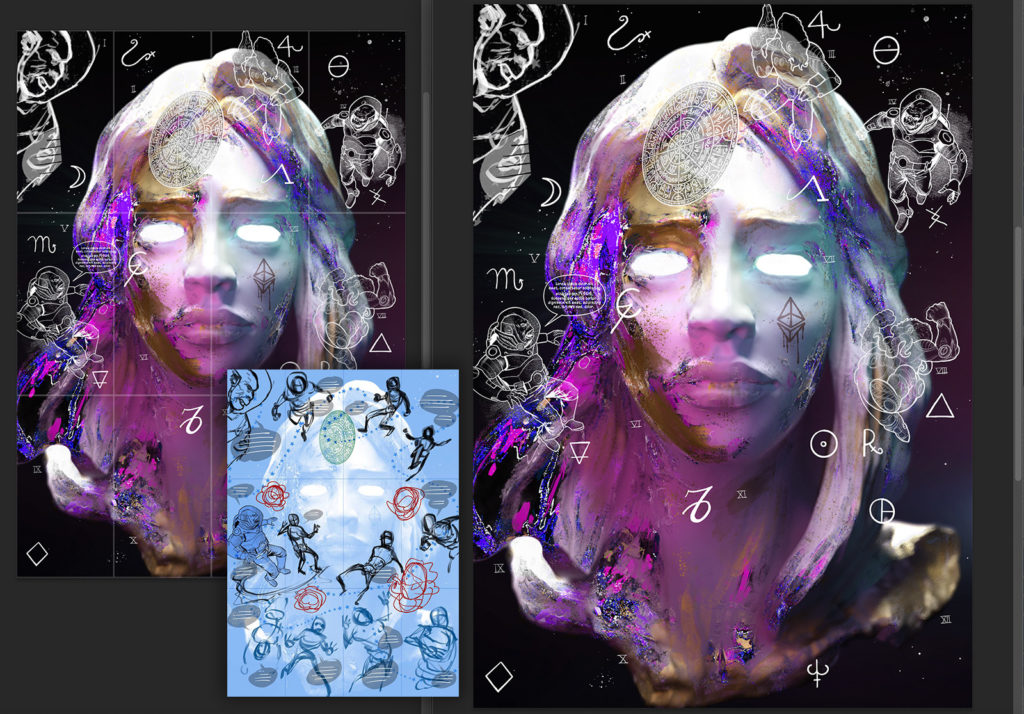 Initially we wanted to add some text like a classical comics board, but finally decided to only keep the drawings for have a more abstrakt story and a more beautiful collaborative artpiece.
---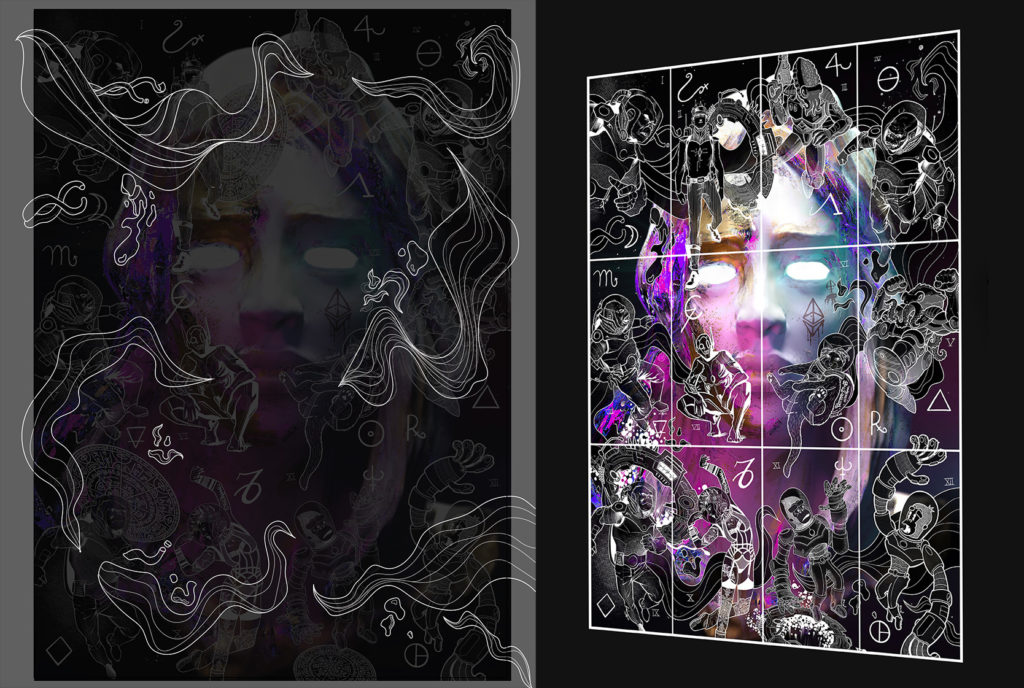 Placement & mix of all the drawings on the global composition, added some graphical elements for creating a link between all, and more black for more contrast with the colors of the background and keeping a visual strength impact.
---
Creation of some materials for BlackPool can start the teasing
---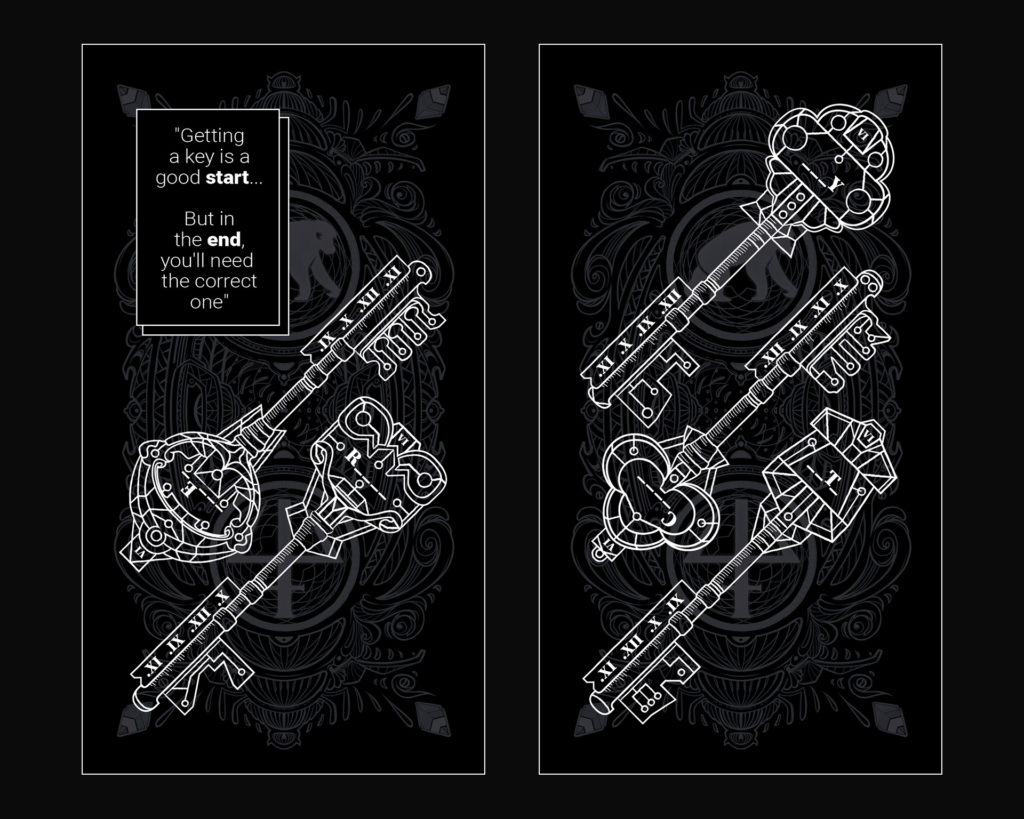 Each card was containing an hidden word for people can compose the seedphrases of the wallets & get the 5 NFTs. For complexify a bit the game we added a new card with 5 keys designed by Arke.
---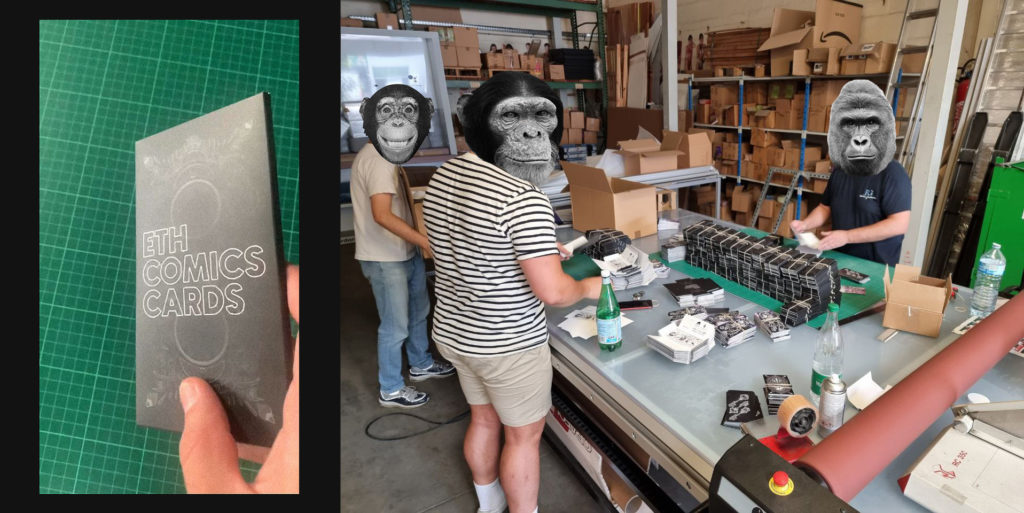 One of the hard part of the job was doing the randomization of the decks with various rarity for each cards, thanks to Relais Graphique who accomplished this quest !
---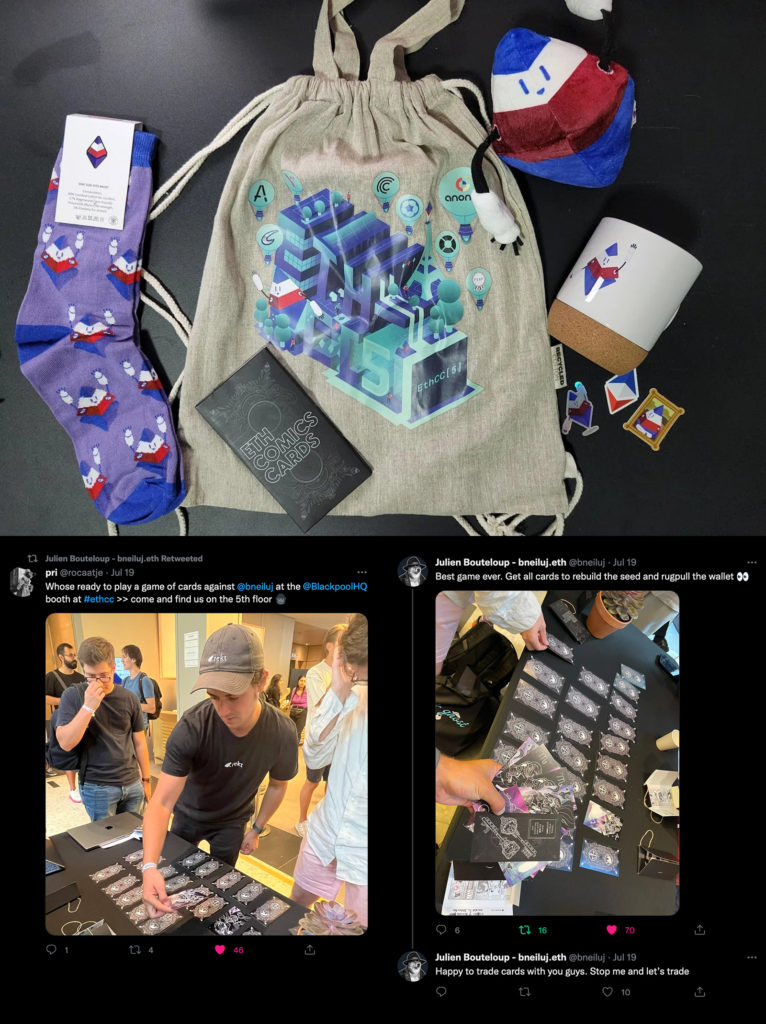 ---
Each ETHCC participant received a deck in his bag at the entrance, the greatest reward of this project was to see how people enjoyed it on ETHCC event, all the artists and initiators was really proud about it.

Special thanks to M, S.A.M, Julien Bouteloup, Paulisson & ETHCC organizators who made this project possible.
---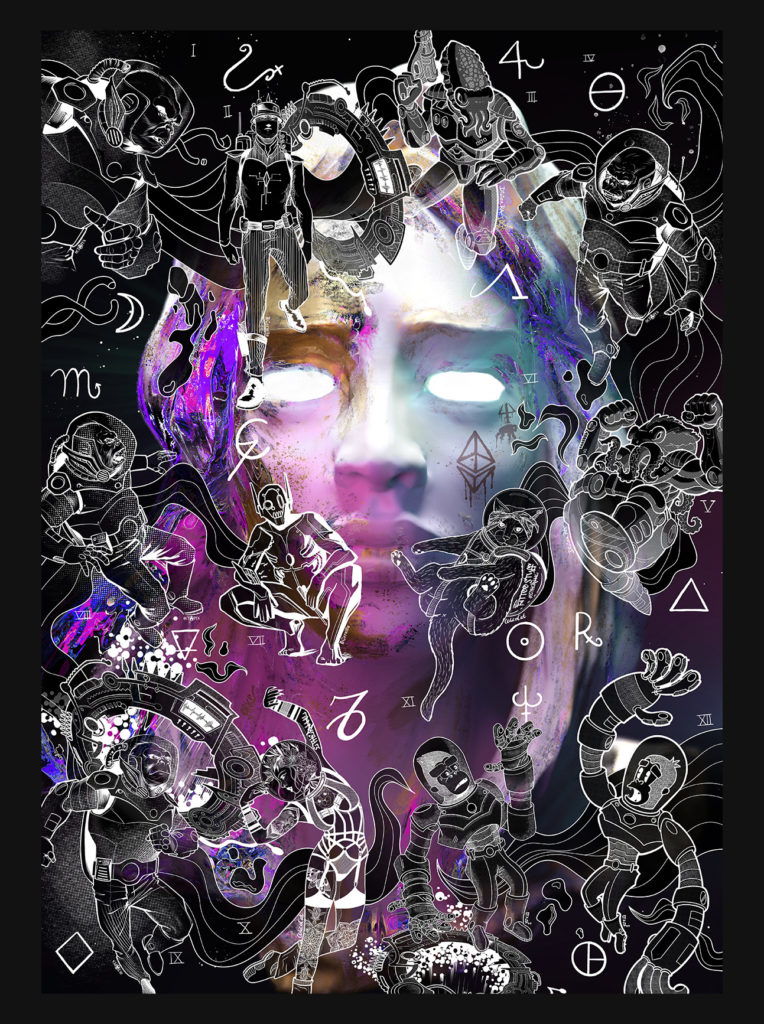 oct0pus, Didier.RA, BGervilla, Calicocat, BXST23, Arke
---