Really prood & glad to see my design alive for this great event coming in Jully in Paris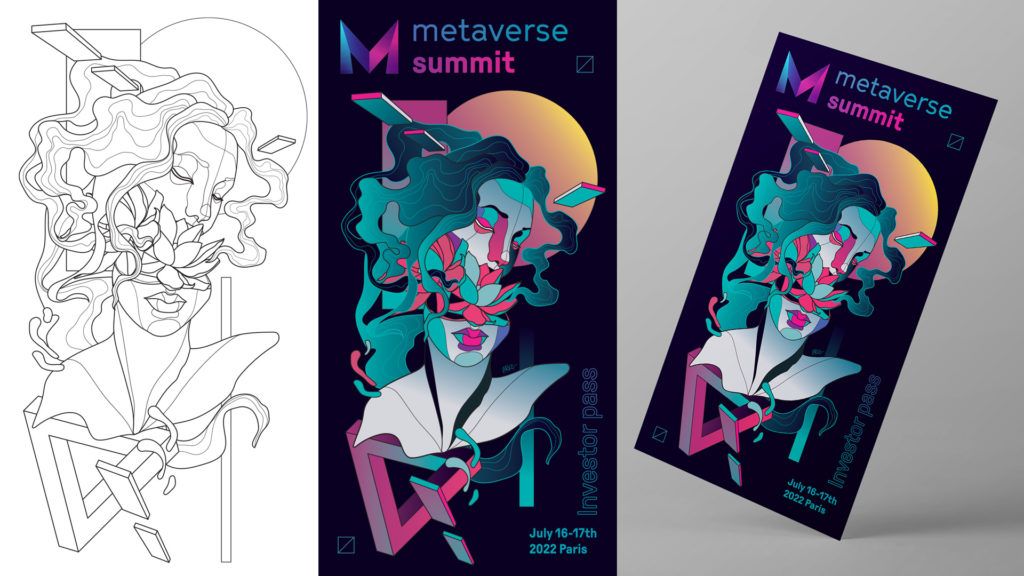 My artwork will be used for all the #NFT tickets, on the pass during the event, and on the team t-shirts. Really excited to work on a big event like that with a lot of creativity and surprises for the public onsite.
---
July 16-17th, 2022 Paris
Metaverse manifesto
Metaverse Summit gathers builders, entrepreneurs, investors and experts of avant-garde technology and business model, from diverse sectors including Gaming, 3D, VR/AR, Web3 & Blockchain, Art & Fashion, Social platform & Digital identity and beyond.
Metaverse Summit covers many different subjects and addresses different levels of comprehension of the Metaverse, through conferences and workshops. The 2-days event hosts a wide variety of activities including talks and workshops by top entrepreneurs and experts. The purpose is to explore build the future of metaverse together.Get Tickets
---

Arke artworks
Metaverse Summit will provide many surprising ways for visitors to see art and will create the link between our world and the metaverse.

I will exhibit some special artworks onsite and participate to the art movement in the metaverse.
---