Persona \pɛʁ.so.na\ Refer to either the public image of one's personality, or the social role that one adopts, or a fictional character. The word derives from Latin, where it originally referred to a theatrical mask.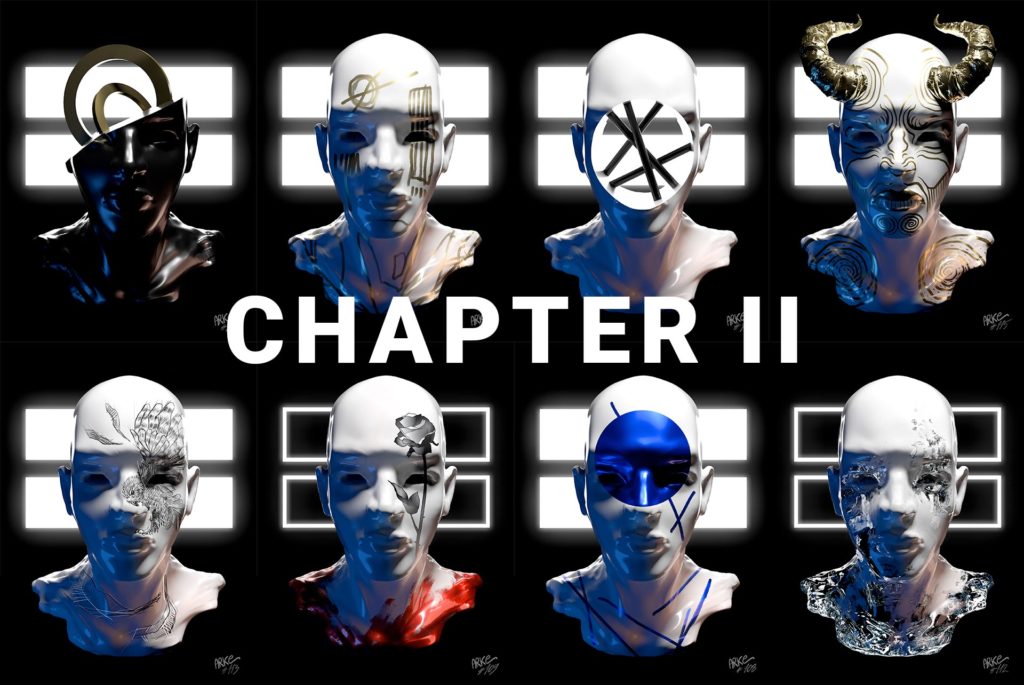 Chapter II #100 to #199
Mint 0.1 ETH
---

Max. Supply
For keeping it to a human size and because it's first an Art project without randomized generative process, Personae will have a max supply of 1000.

Chapters
Chapters are like seasons, each chapter have 100 unique Personae designed by Arke. When a new chapter begin, 10 new Personae are mint each week.

Hodl Rewards
When you hodl one or more Personae, you receive $ARKES token weekly rewards.
---
Owners & Holders rewards
$ARKES rewards depending of how many PERSONAE you got are given each weeks on your ETH address after you joined with the bot on discord.
---
Get your role on Discord for weekly rewards

The roles are assigned automatically by scanning your Metamask address.

🔵 Type –join into the #claim-roles channel on ARKE discord.

➡️ You will receive a DM from the bot.

🔵 Click on the link and connect your wallet.

✅ Done, the bot will update your role!

---